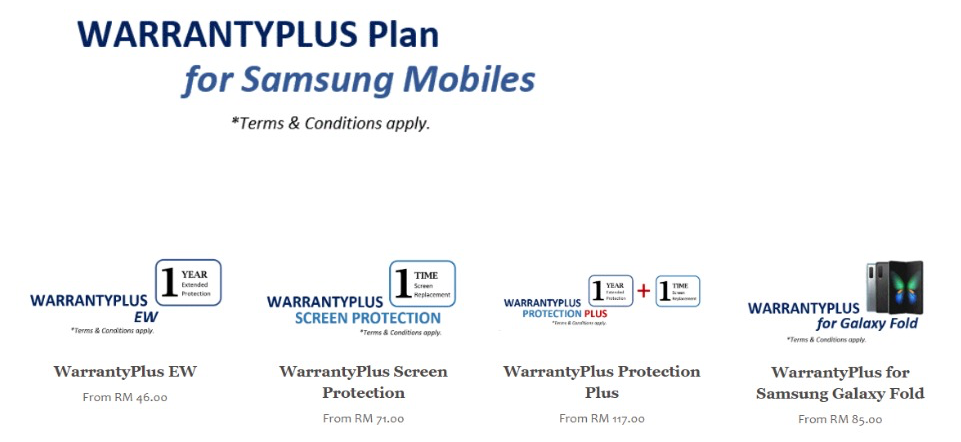 PRIVACY NOTICE
Client and Client's Personal Information Collection Statement


This Privacy Notice and consent is issued to all our current or prospective individual clients, pursuant to the requirements of the Personal Data Protection Act 2010 ("PDPA") in Malaysia. Sole Ad Sdn. Bhd. (hereinafter referred to as "Sole Ad", "we", "our" or "us", and references to Sole Ad include the appropriate Sole Ad Affiliate(s) personally identifiable data about yourselves ("Personal Information") in connection with our business process execution, including delivery of service and/or products, preparation of proposals, provision of quotations, arranging insurance cover, managing claims, client relationship management and conducting internal conflicts checks.

We appreciate your support for our services and value our relationship with you. We would like to continue communicating for further information on our products, services, promotions and matters relating to the primary purposes above, which Sole Ad may consider to be interesting to you from time to time.

Sole Ad reserves the right to amend this Privacy Notice to client at any time.

1. Purpose of Information Collection
The use of this information is for the following primary purposes;
a.Enter into relevant sales and purchase agreement;
b.Communication of services, sale and purchase transactions;
c.Payment transaction processing;
d.Settlement of fund, Refund or Cancellation, Dispute and/or Chargeback of the payment transaction;
e.General administration;
f.Respond to your enquiries and complaints and to generally resolve disputes;
g.Update, consolidate and improve the accuracy of our records;
h.Produce data, reports and statistics which have been aggregated in a manner that does not identify you as an individual;
i.Meet the disclosure requirements of any law binding on us;
j.For audit, compliance and risk management purposes;
k.Any other purpose that we deem necessary and/or as required or permitted by any law, regulations, guidelines and/or relevant regulatory authorities.

2. Type of Information Collected
Personal data that we may collect;
a.Name;
b.Contact details such as mobile number, email address;
c.Credit card details;
d.Bank account number;
e.Any other information supplied by you that can indirectly or directly identify you, in order for us to carry out our obligation to you.

3. Consequences of not providing Personal Data
The failure to supply us with the required personal data will potentially;
a.Resulting in us not being able to enter into a service contract or fulfil the proposed obligations;
b.Affect our capacity to accomplish the above stated purposes.

4. Disclosure
Your personal data will be kept confidential but you consent and authorities us to provide or share your Personal Data to the following class of users;
a.Persons/Organisations require under law or in responses to government requests;
b.Related, subsidiaries, holdings of Sole Ad, including future entities under Sole Ad;
c.Government agencies, statutory authorities, enforcement agencies under law;
d.Auditors, accountants, lawyers under Sole Ad;
e.Contractors, sub-contractors, affiliates of Sole Ad;
f.Third party service/product providers that is deem necessary or appropriate for the purposes stated above (including those located out of Malaysia, under conditions of confidentiality and similar levels of security);
g.Persons under a duty of confidentiality of Sole Ad;
h.Any other purpose that we deem necessary and/or as required or permitted by law, regulations, guidelines and/or relevant regulatory authorities;

Data shared will be for the purpose as stated in this Notice, or purposes not stated but directly related to the primary purpose of collection.

We may also share your Personal Data where required by law or where disclosure is necessary to comply with applicable laws, legal processes or queries from the relevant authorities.


5. Safeguard
Sole Ad confirms that Sole Ad has implemented the appropriate administrative and security safeguards and procedures in accordance with the applicable laws and regulations to prevent the unauthorized or unlawful processing of your Personal Information and the accidental loss or destruction of, or damage to, your Personal Information.

6. Retention of Personal Data
Your personal data will be stored for only the period as necessary to fulfil the purposes stated after which we proceed to ensure that your personal data is destroyed, anonymized or permanently deleted if it is no longer necessary to store. Reasons to further store your information even after the fulfilment of the purposes includes;
a.To satisfy legal, regulatory or accounting requirements;
b.To protect the interest of Sole Ad.

7. Direct Marketing
Sole Ad may use your personal data to provide you with information about our and third party services and/or products, which may be related to your interests, unless requested otherwise by you.

Sole Ad may, in some circumstances, disclose your personal data to preferred merchants and strategic partners. Such disclose will only occur where you have subscribed for particular Services or Products which require such disclosure, and/or where your consent has been obtained, subject at all times to any laws (including regulations, guidelines and/or obligations) applicable to [Company].

We take reasonable steps to ensure that the 3rd parties we are sharing your personal data with also have appropriate privacy and confidentiality obligations.

If you do not wish your personal data to be utilised for the purposes of marketing and promotion, please contact us at the contact details below. Your latest written instructions to us will prevail.

8. Rights of Access and Correction
You have the right to request access to and correction of information about you held by Sole Ad and you may;
a) check whether Sole Ad holds or uses your Personal Information and request access to such data;
b) request that Sole Ad holds or uses your Personal Information that is inaccurate, incomplete or out-to-date;
c) request that Sole Ad specify or explain its policies and procedures in relation to data and types of Personal Information handled by Sole Ad; and

d) communicate to Sole Ad your objection to the use of your Personal Information for marketing purposes whereupon Sole Ad will not use your Personal Information for these purposes; and
a. withdraw, in full or in part, your consent given previously.

In each case subject to any applicable legal restrictions, contractual conditions, reasonable internal policies/procedures, a reasonable time period (in accordance with applicable laws) as well as, in the case of an access request, a reasonable fee (where permitted under applicable laws and as Sole Ad may notify you in writing upon receipt of your request).

9. Data Transfer
Where Sole Ad consider it necessary or appropriate for the purposes of data storage or processing or providing any service or product on our behalf to you, we may transfer your Personal Information to an Affiliate or third party service or product providers within or outside the country in which Sole Ad is established, under conditions of confidentiality and similar levels of security safeguards.

10. Contact Us
Written requests for access to Personal Information or correction and/or deletion of Personal Information or for information regarding policies and procedures and types of Personal Information handled by Sole Ad may be sent to the [email protected]

I have fully read and understood the terms and conditions set out in the Personal Information Collection Statement and consent to collection, use, transfer and processing of my Personal Information in accordance with the terms of this Personal Information Collection Statement.